NEPC wins award for its trade inclusiveness and sustainability
The Nigerian Export Promotion Council wins the award for best initiative to ensure that trade is inclusive and sustainable.
The winning initiative:
The Zero to Export Programme was what made Nigeria stand out from other nominees. The programme consists of:
Training exporters on the export process,
Providing advice on products and markets,
Enhancing exporters' marketing and management skills
Interested in knowing more about our Zero to Export Programme, Please contact us
The Impact
The initiative led to new exports valued at $30 million per year included ginger, cashew kernels, cocoa products, hibiscus, sesame seeds, columbite for use in alloys, monalite for use in engineering and zircon.
Interested in reading more about our Nigerian export products, visit our product profiles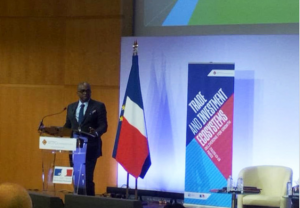 The WTPO Awards
The WTPO awards which are held annually had 11 organizations nominated for this year's awards from
Austria
Egypt
Ghana,
Mauritius
Mongolia
Nigeria
State of Palestine
Peru
Qatar
Republic of Korea and;
The shortlisted organizations competed in three categories:
Best use of a partnership;
Best use of information technology; and
Best initiative to ensure that trade is inclusive and sustainable.
The awards are open to all national trade promotion organizations (TPOs) to celebrate TPOs that excel in innovative and effective practices in export-development initiatives.
Want to know more about these awards? visit the ITC website
The NEPC congratulates its peers for excellence on trade support services.