Nigeria has a well-developed, reliable logistical system. The transportation network is vast and covers the entire length of the country. Through an inter-modal transport system North and South are connected. The system is built to ensure fast, efficient, affordable and convenient transport facilitating and enhancing the quality of goods delivery.
Sea freight
Nigeria's export trade mainly occurs through its seaports. There are four major seaports, with Apapa and Tin Can (both in Lagos) being amongst the busiest in the ECOWAS sub-region. These Nigerian ports:
are very easily accessible
offer series of services such as warehousing, transportation, freight forwarding and other trade related services available to customers
under continuous infrastructural development geared at expanding capacity to accommodate increased cargo traffic
Air freight
There are five international airports throughout the country. Lagos airport is the busiest, not only in Nigeria but in the whole ECOWAS sub-region. This airport is the hub within the sub-region, connecting Nigeria to all parts of the world. Major airlines arrive and departure regularly, including:
KLM / Air France
British Airways
Delta
Lufthansa
Etihad Airways
Qatar Airways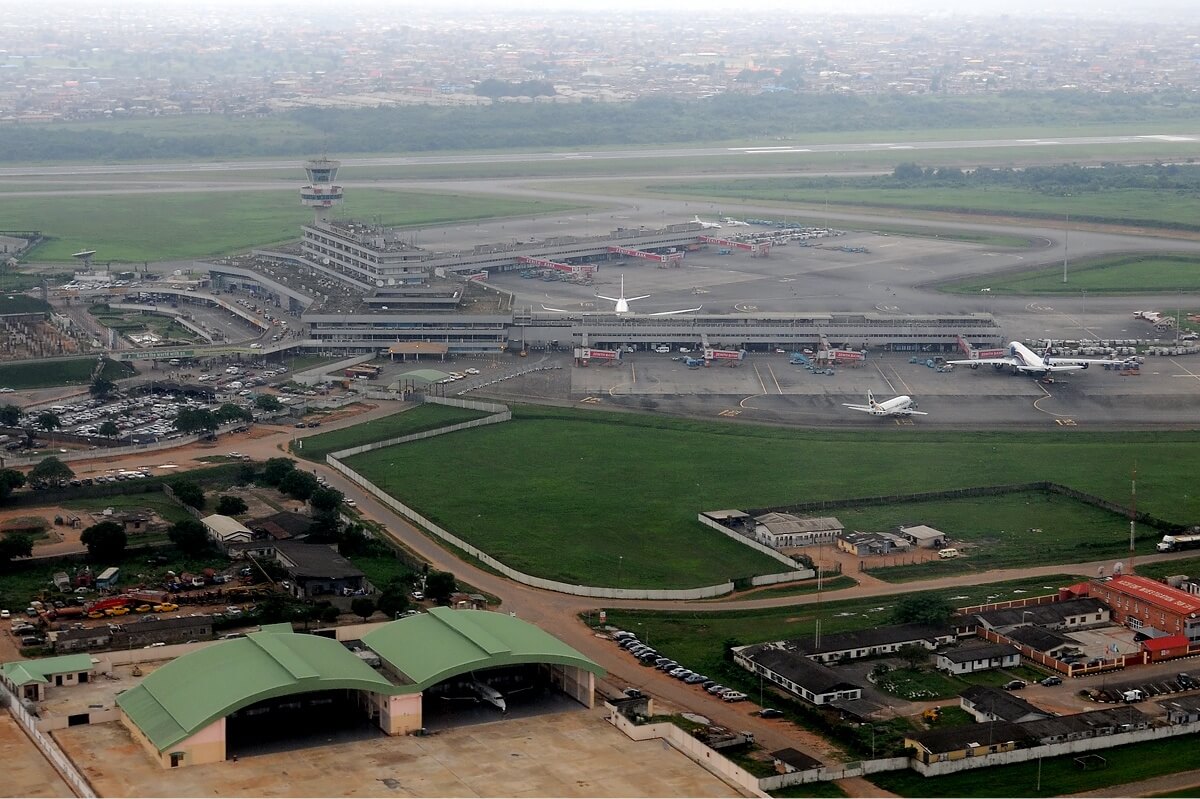 It also serves as a major center for air cargo / freighting with daily direct and indirect flights connecting every part of the globe. There are about 20 domestics airports that conveys passengers and goods to the international airports. There are ongoing development activities to expand the airports to accommodate more passengers and dedicated air cargo platforms.
Want to know all airlines with flying connection to Nigeria? Check this full list of airlines. 
Rail network
Nigeria's rail system consists of almost 4,000 km of railroad. The railway connects the North and South of the country and is, besides passenger traffic, used to transport agricultural products and other commodities to cities for warehousing. Ongoing developments are in progress. Massive efforts are underway to rehabilitate the Cape gauge network and construct a new standard gauge network with introduction of modern coaches.
Road network
Nigeria has the 29th longest road network (193,200 km) in the world. The road network connects the hinterland to the cities and connects the country to neighbouring countries in the ECOWAS sub-region. Over 90% of regional trade are carried out using road transportation. Road networks are used for transporting exportable goods to the sea and air ports as well. 
INCOTERMS
As a regional buyer (ECOWAS region), you will find CPT and CIP as most commonly used agreements inNigerian exports. For all other international trade, FOB is used mainly. Some tips for you as a buyer:
Ensure that the exporter prepares documentation appropriately by checking draft documents to avoid challenges related to deliveries and payment
Use the INCOTERMS that best suit the product you are buying and that are agreeable to seller and buyer
Want to know more about logistics with respect to importing from Nigeria? Or looking for additional support? Contact us!
NPA (Nigerian Ports Authority) is the federal government agency operating the Nigeria ports. All their operations are carried out under the supervision of the federal Ministry of Transportation. The body offers a wide range of services including:
Cargo handling
Marine services
Health, safety and environment services
Commercial services
Security services
NSC (Nigerian Shippers Council) is an agency under the Federal Ministry of Transport. It is, among others, responsible to:
Ensure efficient and timely delivery of exporters
Provide regular and reliable advice on shipment of goods from (and to) Nigeria
Moderate and stabilize shipment costs