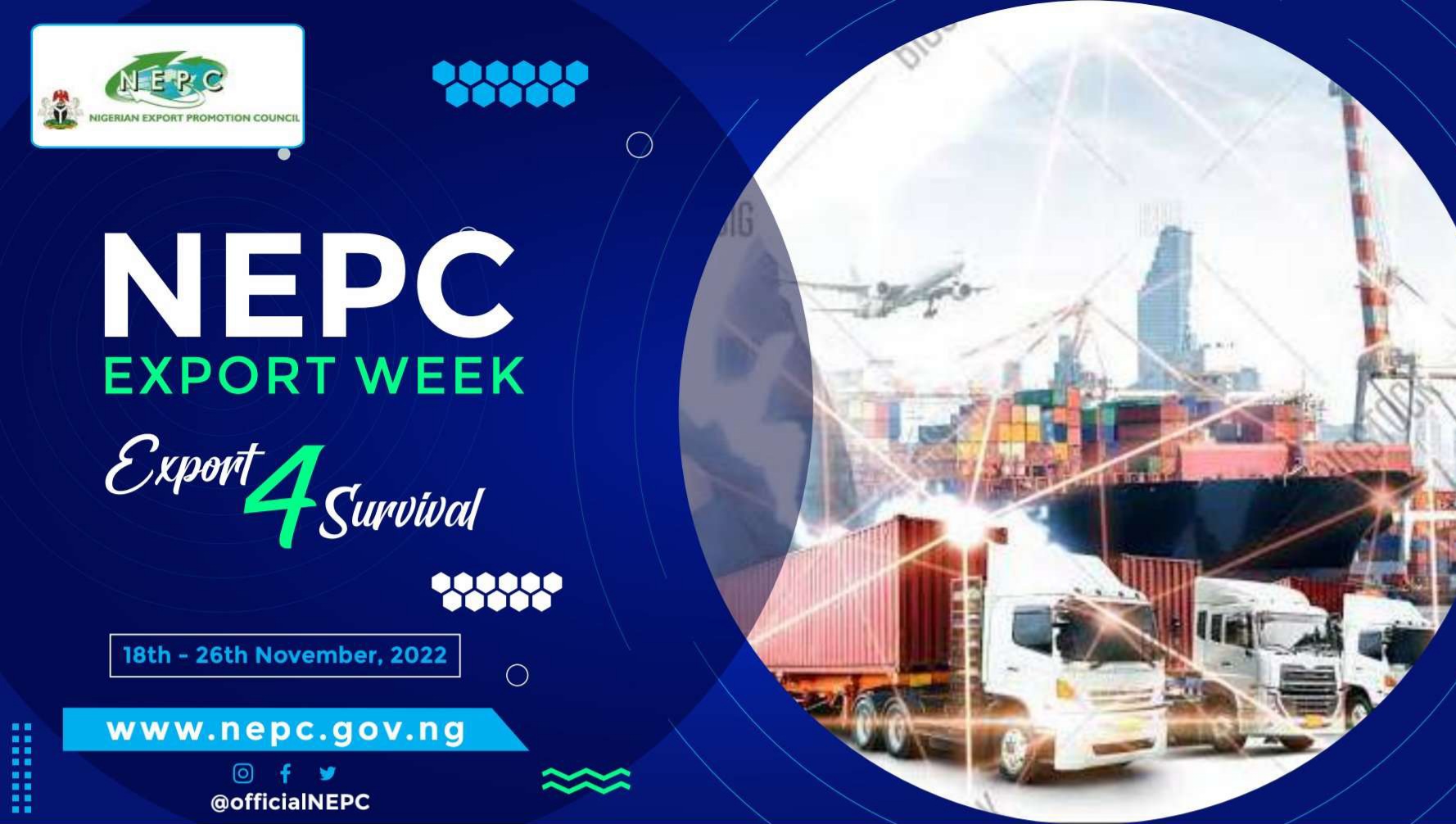 January 24, 2023

The ED/CEO NEPC and President of the ECOWAS Trade Promotion Organizations Network Dr. Ezra Yakusak hosted  a  five-day training programme on 'Business Generation Methodology...

January 14, 2023

Nigeria's non-oil exports grew by 39.91 per cent in 2022 to $4.820 billion, the Nigerian Export Promotion Council revealed Friday. Semi-processed/manufactured products made up 36.61...
I attended a 'getting ready for export' program organised by NEPC. It was at the event I learnt about barcodes as a prerequisite for export, I was able to obtain the barcodes  and my products are now available in leading pharmacies, supermarkets and online stores. Without the barcodes, the products wouldn't have achieved the market penetration and acceptance they presently enjoy –
All thanks to NEPC.
Oluwakemi Ajiboye
This is to express my gratitude and deepest appreciation for your efforts in linking me to a buyer. The buyer and I have agreed terms and the supply will happen soonest. I wish other Agencies of Government are pulling in their weight the way the NEPC does
I am really grateful Sir
Thank you 
Chinonso
Please lets applaud NEPC, Renewed my certificate online this morning, paid remita at 11:35 and by 12:05 my certificate was ready and I have printed it out.
Not 24 hours again but less than one hour. More of this from Agencies of Government.
From a satisfied exporter
FIND YOUR LOCAL SUPPORT OFFICE
Loading: NEPC Offices Map
ADVERTISE
YOUR
BUSINESS
HERE