Nigeria is a vibrant and lively country where businesses have thrived in recent years. This can be seen with Nigeria now being the largest economy in Africa. The potential here is huge – we invite you to be part of Nigeria's rise! When visiting Nigeria you should keep in mind certain aspects, as outlined below. 
VISA requirements 
Travelling to Nigeria requires obtaining a VISA for visitors from most countries. We recommend up-front VISA applications. This can be done by applying to the Nigerian embassy in your country. Be advised that it can take 2-4 weeks to get your VISA issuance. Alternatively, it is possible to get a VISA on arrival in Nigeria. This can however be quite a slow process at the airport. 
Upon your first visit you will be granted a single entry VISA. This can be converted into a multiple entry VISA once you visit Nigeria more often. Want to know your costs for a single and / or multiple entry VISA? Check the list of fees per country. 
Traveling in Nigeria
Traveling through the country is easy in Nigeria. Despite the fact that the country is huge, there are ample options. When you want to travel between different states, it is most common to take the airplane due to large distances. There are many internal flights daily between all major cities in Nigeria (Lagos, Abuja, Kano, Port Harcourt, etc.). Nigeria has numerous reliable and safe domestic airlines. 
If you want to travel within a state, the main way to go is by road. Additionally, there are heavy investments in the development of the Nigerian railway system. Currently, trains run everyday between Abuja and Kaduna. The railroads will be expanded fast to many large cities. 
Traveling tips
Nigeria is a large and generally safe country, but it has regions that need caution when traveling. The North East and the Niger delta areas are volatile and should be treated with added caution before traveling. 
Especially when travelling by road, it is sensible to seek advice from your consulate. 
Accommodations
There is a large number of reputable hotels in Nigeria with international standards. Large brands like Hilton and Sheraton are available within all major cities. Traveling to a specific city and not exactly sure on which hotel to take? Please contact us for advice! 
Five reasons to visit
Besides business, there are many other reasons to visit our beautiful country. A comprehensive selection of most important reasons to come and experience Nigeria yourselves:
Hospitality
Sights
Nature
Culture
Food
Hospitality
Our people are amongst the most welcoming in the world. Enjoy generous hospitality and be treated as you are on of the Nigerian. Laughing, crying and arguing like you know them all your life!
Sights
We have some very nice attractions around the country. Some of the sights you definitely want to check out include:
Nike art centre (see photo below) & Lekki market (Lagos)
National Mosque (Abuja)
Olumo Rock (Abeokuta) 
Slave museum and black history (Badagry)
Emir's Palace (Kano)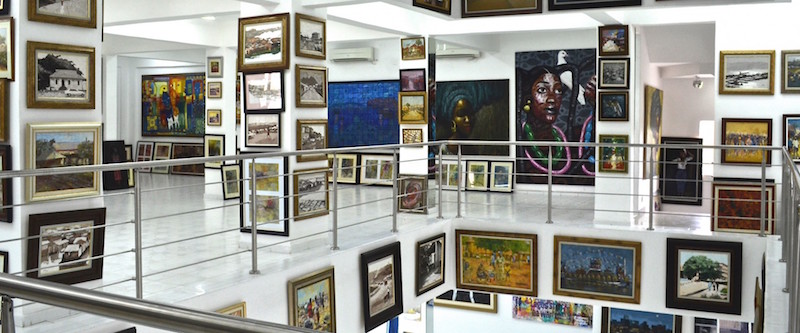 Nature
There are lots of beautiful places to explore across our country. Some particular highlights: 
Ikogosi warm springs (Ekiti State) 
Zuma Rock and Aso Rock (photo below, Abuja)
Lekki conservation centre (Lagos)
Agodi gardens (Ibadan) 
Yankari National Park (Bauchi State)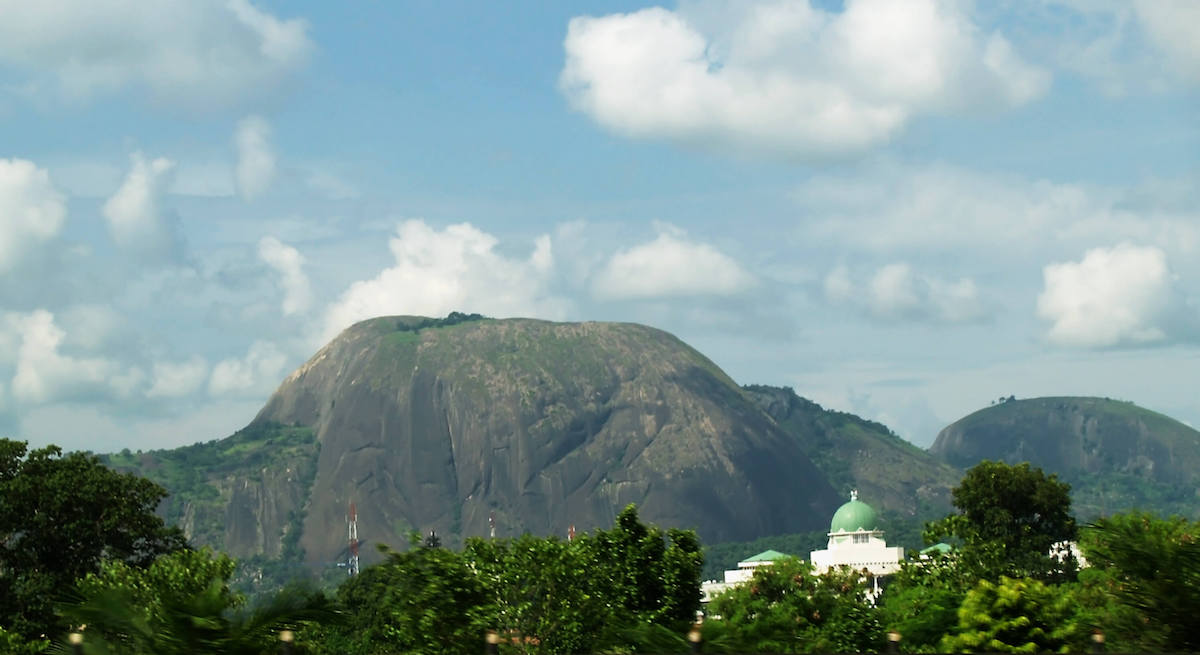 Culture
Our country is very diverse with over 250 ethnic groups and over 500 languages spoken in total. The two major religions are Christianity and Islam. Their adherents are roughly equal in number. This creates a truly unique atmosphere with different cultures and religions mixing in harmony. 
Food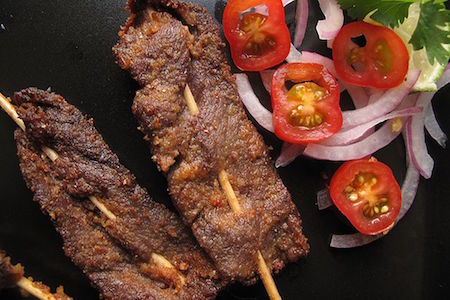 Nigeria has a lot of delicious national recipes and dishes. It is difficult to know where to start, but some real highlights are: 
Beef and chicken suya
Jollof rice
Pepper soup
Pounded Yam
Want to visit Nigeria but still having questions or seeking for advice? Just contact us!