Nigeria is a consistent supplier of leather to European and Asian markets. Our leather ranks amongst the highest quality globally. Find out more below
We produce high quality leather. Our free-range rearing system of cattle, sheep and goat confers toughness on the hides and skins. This ensures durable, high tensile strength finished leather goods.
Nigerian leather comes from free-roaming animals rather than from large scale farming-practices. We ensure fair treatment of cattle.
Top 2 leather processing countries Italy and Spain source their leather hides from us. This highlights the quality and affordability of Nigerian leather.
Nigeria is home to the unique Red Sokoto goat skin leather. Acknowledged for it superior quality and high premium in the world market.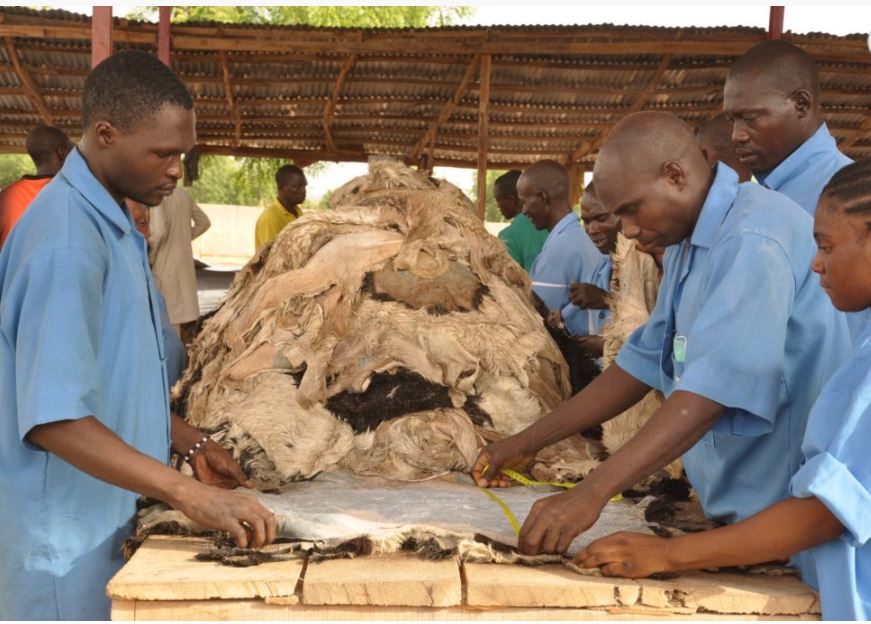 Our leather industry can be categorized into the industrial sector (90% of exports) and the traditional / artisanal sector (10% of exports). Hides and skin belts are mainly produced in the Northern states. Most leather production and processing can be found in some of the poorer states of our country. Activities and sales within the leather industry are significantly supporting this region reducing poverty.
Actors of our leather value chain include farmers, producers and processors, local buying agents and service providers. Both traditional and industrial tanneries export semi-finished leather products, or ship their products to Nigerian producers. These are then finalized into finished products and exported.
Leather from sheeps and lambs is mainly exported to Asian markets, while processed goat leather goes mostly to Europe. Our ability to satisfy both European and Asian markets for numerous years demonstrates the high quality of our supply.
Italy and Spain are the largest destinations of Nigerian leather in total, covering over 71% of total Nigerian exports. This mainly consists of goat leather, while sheep and lamb leather reached larger export values in Asian countries.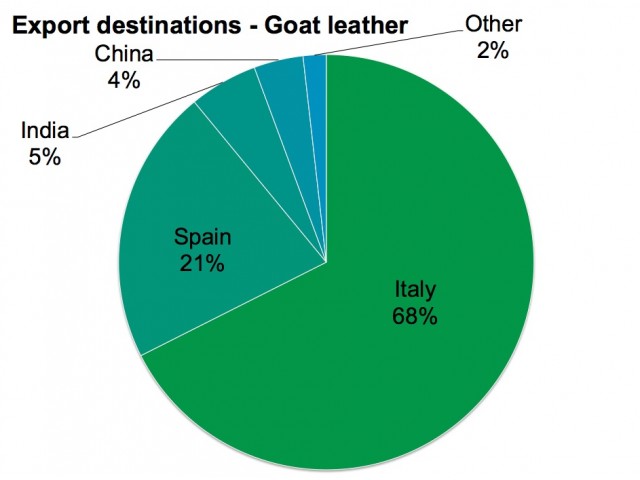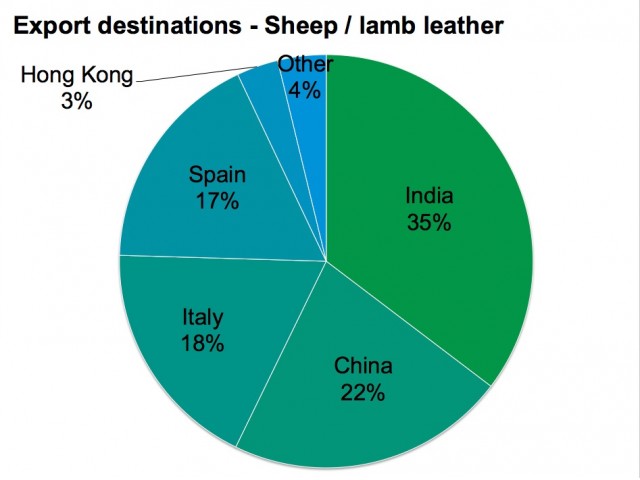 Our council widely supports cashew trade from Nigeria. Key activities include:
Exporters' directory
The NEPC provides a platform for prospective buyers to source for information on reliable exporters of leather.
Exporter certificate verification portal
Being able to authenticate the export credentials of a company is a very important step in establishing confidence. The NEPC provides an electronic method of verifying the exporters' certificate.
International Trade Shows
Periodically the Council presents opportunities for face to face contact between Nigerian sellers and international buyers of made in Nigeria products through participation in International Trade Fairs, Solo Exhibitions, Trade missions amongst others . This allows export deals to be concluded in a conducive environment
Want to know more about our support? Contact us!
STLC is the national professional body prompting interest and integrity of leather technologists and chemists. They offer technical support and assistance to promote and stimulate advancement of science and technology in the leather sector. The society assists in formulating and developing governmental policies on leather standards and regulations as well.  
Z-tannery's goal aims to provide high-quality leather at the most cost effective price. The uniqueness of our leather is unparalleled, because we go the extra mile in processing from hide to finished leather with precision and perfection. All our hide trimming, liming and dyeing are done with state-of-the-art equipment in controlled… [
Show:
Z-Tannery Ltd.
]