Globally, Nigeria ranks among the top countries for sourcing cashew . Read all about our large and continuously fast growing cashew sector below!
Nigeria is a leading exporter of premium quality raw cashew nuts, with an average 48 kernel yield out-turn.
Nigeria guarantees a reliable and sustainable supply base in their cashew offer. Our large production base with 19 producing states makes us the fourth largest producer of cashew nuts worldwide.
Liberal market leads to international price competitiveness compared to other significant African cashew suppliers.
Sourcing from Nigeria enhances gender empowerment, as over 70% of the workforce are women.
Fruitful and conducive geographic conditions ensure high peelability, making the Nigerian raw cashew nuts easy to process.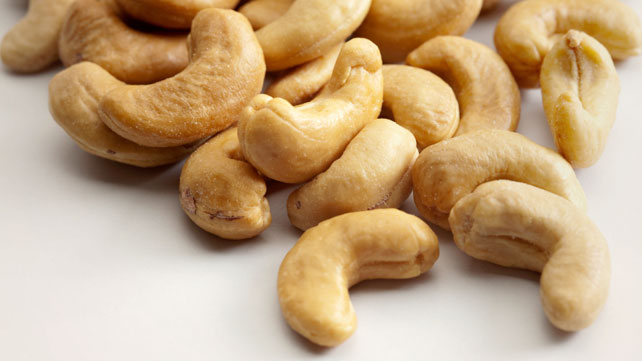 Nigeria is a major and growing player in the cashew industry with rising market share in global cashew production, with an annual average production increase of 5%. Production is projected to go only one way – upwards. By 2030, we will produce 300,000 metric tonnes of cashew.
We have a relatively long cashew producing season – December to June. Cashew is stored, so exporting goes on all year around. Supply is therefore guaranteed. All exporting companies comply with most important food safety standards (SPS). Adherence to best practices and food safety at all steps in the value chain (farmer àmerchant à processor à exporter) Nigerian cashew boast excellent qualities such as good nut count, high kernel output ratio, excellent moisture content and less defective nuts.
The Nigerian cashew sector is dominated by smallholder farmers. numbered at about 25,000 and some commercial plantations, with an average cultivated area of 325,000 hectares, local processing industry is growing gradually while there is a significant rise in export due to increased awareness of export potential and processing opportunities. Other actors in the ecosystems include local buying agents, processors, exporters and service providers. The industry employs mostly women constituting about 70% of the workforce, mainly working in cashew processing.
Our cashew kernel exports are increasing fast during recent years, already reaching over 11 million USD. Most kernel exports (80%) went to USA in 2017. Raw cashew nut (RCN) exports are nevertheless still very dominant. We reached a staggering annual growth of 54% in export value of RCN during 2013-2017.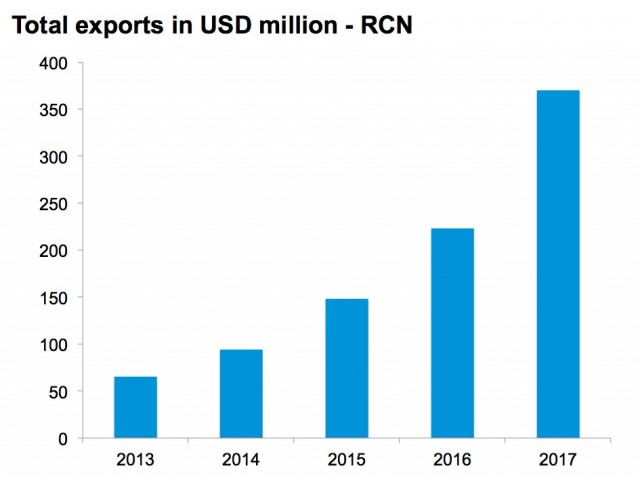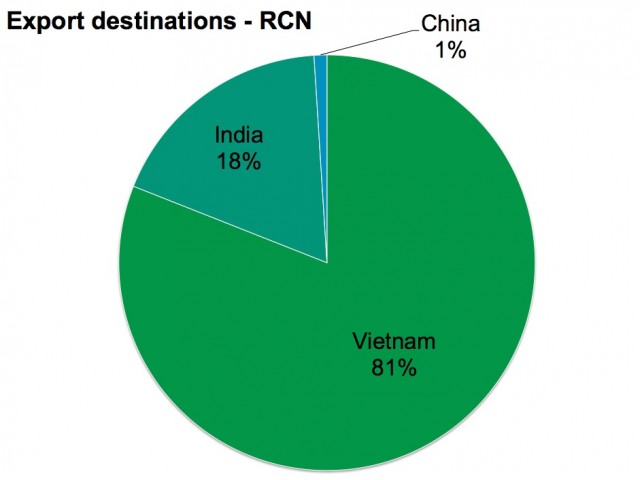 The Council widely supports cashew trade from Nigeria. Key activities include:
Exporters' directory
The NEPC provides a platform for prospective buyers to source for information on reliable exporters of cashew.
Exporter certificate verification portal
Being able to authenticate the export credentials of a company is a very important step in establishing confidence. The NEPC provides an electronic method of verifying the exporters' certificate.
Product map
Where location of products is important to a buyer, a display of geographical locations of products in states/regions in Nigeria is available. A buyer can have a firsthand view of the products available in different parts of the country.
International Trade Shows
Periodically the Council presents opportunities for face to face contact between Nigerian sellers and international buyers of made in Nigeria products through participation in International Trade Fairs, Solo Exhibitions, Trade missions amongst others . This allows export deals to be concluded in a conducive environment
Want to know more about our support? Contact us!
NCAN is the umbrella body charged with regulating the Nigerian cashew industry. It promotes the sector as a whole and encourages investments into the cashew sector. Regulations for the benefit of all stakeholders also aim to make international trade as convenient as possible. 
The ACA is an association of African and international businesses with interest in promoting a globally competitive African cashew industry. They are widely supporting the sector, including:
facilitation of networking among members
offer of recent information on the cashew sector timely
advocation of improvements and partnerships
facilitation of (internationally recognized) food safety standards
investments in technical support and promotion to increase offer of African processed cashew (kernels)
FoodPro is specialized in buying, processing and trading high quality cashew kernels for wholesale and retail customers around the world. At the heart of FoodPro is the drive to build a sustainable world-class company. We make agri-products of the highest quality that meet our customer's needs around the world. This is… [
Show:
Foodpro Group
]
Enkay is a leading exporter of agro products from Nigeria. We are well established, with almost twenty years of presence in Nigeria. Our core strengths are: our capabilities to procure quality agriculture produce directly from the farm in-house capacities for primary processing of agro commodities and customised solutions for customers [
Show:
Enkay Indo Nigerian Industries Ltd.
]