Nigeria is among the top global producers and exporters of sesame, with many years of very stable production. Check further information about our sesame here.
Our sesame contains relatively high oil content, which significantly promotes health benefits. Nigeria is a major producer of high quality raw sesame seed with minimum 45% of oil content
Recent investments in the capacity building of our sesame value chain hugely boosted quality and food safety of our sesame offer (WTO project, 2014)
Because our sesame sector is export driven we ensure good knowledge and a high ability to meet international buyer requirements. Around 80% of our production is exported
With ten states involved in production, supply of Nigerian sesame is guaranteed. We are the 7th largest producer of sesame seed worldwide
Our industry is liberalized, so you can expect competitive pricing compared to other supplying countries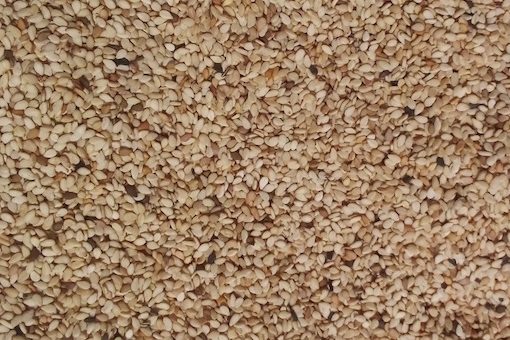 Nigeria is a large producer of sesame seed. With ten states (North and Central Nigeria) involved in production, we are currently 7th largest producer worldwide. Sustainable supply can therefore be guaranteed throughout the year. Sesame production is projected to growth with about 6% annually during coming years.
We have capacity to produce and harvest twice in a planting season. This relatively long producing season in combination with good storage and warehousing facilities makes our sesame available for exports all year around. All Nigerian exporting companies comply with the most important food safety standards (SPS). Other excellent characteristics of our sesame are:
High oil content
Low moisture content
99% minimum purity
Production of sesame is dominated by smallholder farms. These constitute for over 90% of the sector, while some commercial large scale farming is developing. It hugely helps to provide equal opportunities and reduce poverty in poor regions of Nigeria include the North (East).
Nigerian exports of sesame seeds has been fluctuating between 140,000 – 180,000 tonnes per year in recent years. Most important destinations are located in the Middle East and Asia.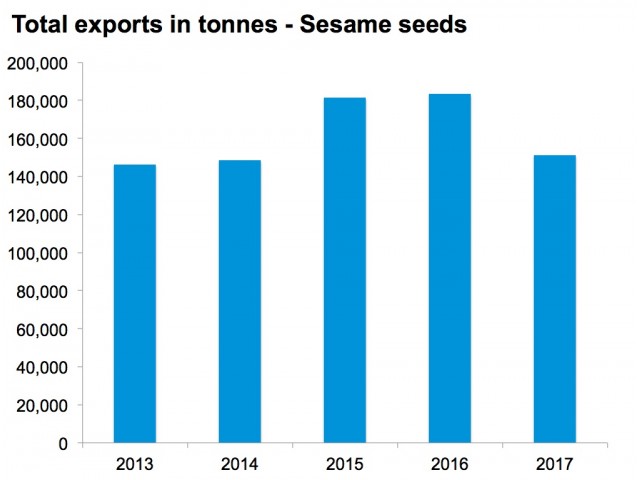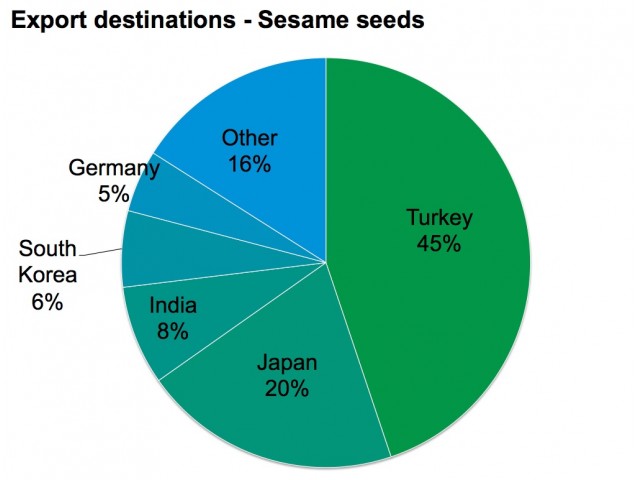 The Council widely supports sesame trade from Nigeria. Key activities include:
Exporters' directory
The NEPC provides a platform for prospective buyers to source for information on reliable exporters of sesame.
Exporter certificate verification portal
Being able to authenticate the export credentials of a company is a very important step in establishing confidence. The NEPC provides an electronic method of verifying the exporters' certificate.
Product map
Where location of products is important to a buyer, a display of geographical locations of products in states/regions in Nigeria is available. A buyer can have a firsthand view of the products available in different parts of the country.
International Trade Shows
Periodically the Council presents opportunities for face to face contact between Nigerian sellers and international buyers of made in Nigeria products through participation in International Trade Fairs, Solo Exhibitions, Trade missions amongst others . This allows export deals to be concluded in a conducive environment
Want to know more about our support? Contact us!
NSSAN primarily promotes the development of sesame seed in Nigeria as major export product since 2002. It acknowledges its large capability to generate large-scale jobs and income in the country. Core activities include: 
Empowering sesame seed farmers in Nigeria
Promoting and increasing Nigeria's role as major player in the international sesame market
Facilitating a coordinated approach to the Nigerian sesame sector to increase the ease of doing business
Wanfa Trading Nigeria Limited has been a reliable farmer, processor and exporter for decades. The company sells natural sesame seed and tahini of 99.9% purity in domestic and international markets. We are recognized as one of the leading growers of sesame seeds, stocking three different sesame seed products. All products… [
Show:
Wanfa Trading Nigeria Limited
]
Enkay is a leading exporter of agro products from Nigeria. We are well established, with almost twenty years of presence in Nigeria. Our core strengths are: our capabilities to procure quality agriculture produce directly from the farm in-house capacities for primary processing of agro commodities and customised solutions for customers [
Show:
Enkay Indo Nigerian Industries Ltd.
]