The Commission is charged with coordinating, monitoring, encouraging and providing necessary assistance and guidance for the establishment and operation of enterprises in Nigeria. It also charged with enhancing the investment climate in Nigeria for both Nigerian and non-Nigerian investors as well as promotes investments in and outside Nigeria.
It disseminates information about investment opportunities and sources of investment capital and advice on request, the availability, chance or suitability of partners in joint-venture projects.
HQ location
Plot 1181
Aguiyi Ironsi Street
Maitama District
Abuja
Nigeria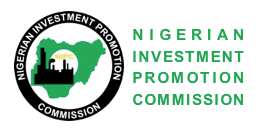 NEPC / Partner highlights
Memorandum of Understanding to promote trade and investment in the sector
The NEPC Desk at the One Stop Investment Center (OSIC) – it is an initiative of the government to enhance the ease of doing business and facilitate investments in Nigeria, by bringing relevant government agencies/regulators to one location; where all statutory approvals and documents required to set up enterprises or invest in the Nigerian economy can be processed and obtained seamlessly without having to visit the agencies/regulators separately.