NEPC supports more than 2,000 women in exports. The Council also facilitates capacity building opportunities for empowering women in trade.
Our support areas
The Council  aims to provide women entrepreneurs with equal access to facilities that will enhance their businesses. NEPC created the Women in Export division to assist women through:
Export trainings / seminars
Zero-to-export training – an eight weeks hands-on training programme to become ready for exports.
Export clinic – a one-day training covering the basics in exports for just started exporters.
The participation is free, but there is a selection process. NEPC highly promotes women (interested) in exports to participate in these programmes. Find out the most up-to-date schedules and more information on these trainings in the event calendar.
Matching Nigerian women with potential buyers
Through support in finding various trade leads
Online platform access (social media, e.g. SheTrades)
Collaborating with embassies and trade commissions in various countries
Support in collective trade promotion services
We offer additional support to women exporters in trade fair participation and buyer-seller missions.
Trade fair participation
Trade fairs / trade missions to enable market access
50% rebate of air ticket
Logistics within the host country
Securing pavilion space for exhibition
Strike business deals
Buyer-seller missions
B2B meetings with prospective buyers
Promote international conferences
Financial support: 50% rebate of air ticket
Advisory and coaching services
All our regional offices have a desk officer to, among others, advise and coach you in:
Product identification and development
Packaging, labeling and bar coding
Quality and standards requirements
Product certifications
Providing market information
General information about interesting markets
Tailor-made services for women
Facilitating access to finance
Unlocking financial services by guiding and supporting financial institutions towards new market orientations
Capacity building on bankable business plan development and facilitating and guiding contact with financial institutions
Collaborations and partnerships with developmental partners a few more details
ITC / NEPC SheTrades partnership
NEPC launched the SheTrades initiative in Nigeria together with ITC to unlock markets for women. The SheTrades initiative supports Nigerian women through:
Enabling market access
Capacity building through training / webinars on the platform
Taking advantage of trade and market tools
Supporting women entrepreneurs to participate in annual global events
On the spot registration on SheTrades initiative
Additionally it offers a digital platform (web and mobile app) for women entrepreneurs to connect to the international market.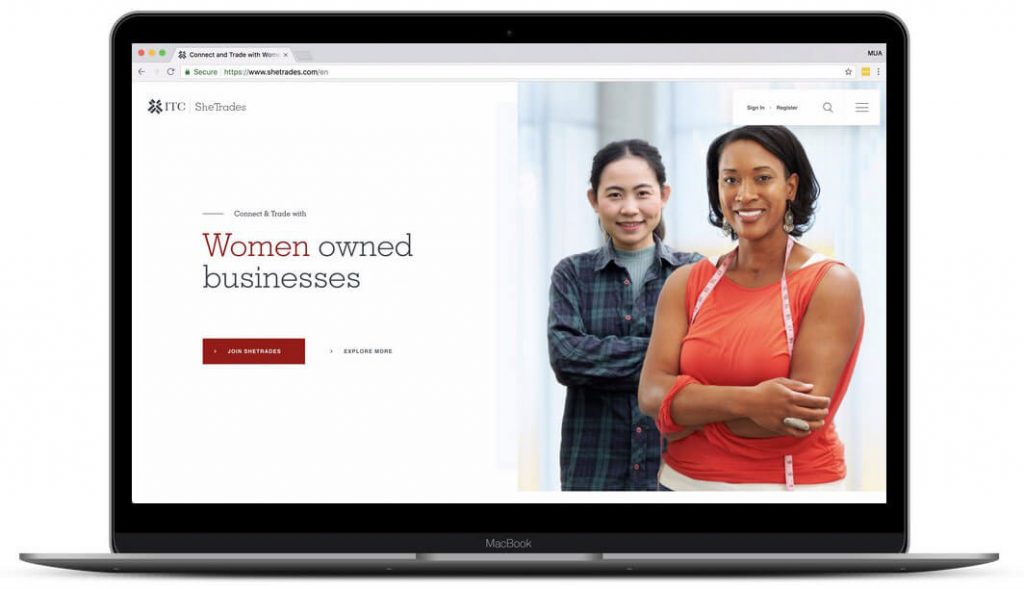 Find further enquiries on SheTrades at their website. Or visit the women in exports-officer at your local NEPC office. They can support you in registering and benefiting from the SheTrades initiative.
SheTrades in the Commonwealth project
Nigerian women can benefit from tailored training supported by mentors to be prepared to meet international buyers and investors.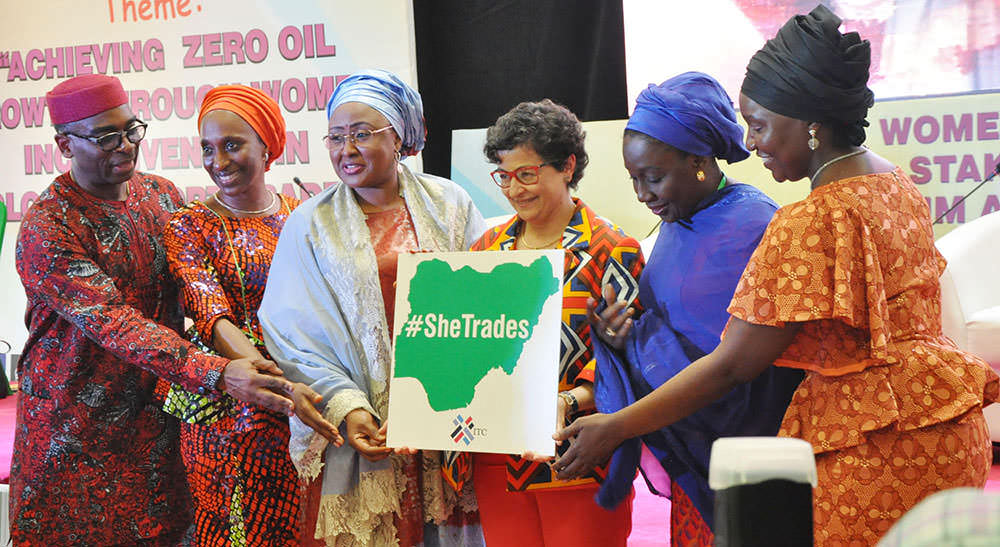 Additionally, many more business opportunities will be offered. You have to qualify for this specific project following some selection criteria:
At least for 30% owned, managed and controlled by women
Legally registered and incorporated company in Nigeria
Active in at least one of the sectors: textiles, apparel and handicrafts / services / agriculture
Looking for more information? Find out all project details! or  Apply Here
Questions?
For more information, please send us an e-mail at enquiries@nepc.gov.ng.