Successful participation trade fairs
Participating in trade shows is an excellent marketing activity. However, it is also resourceful. Please find ten tips to make the most of your investment in trade fair participation below!
1. Clearly define your goals
It is important to have a clear understanding of your objective at the fair. Once you define this, you can work efficiently and effectively to meet that goal. Some goals for your trade fair participation may be:
Acquisition of new customers
Customer care: building on existing business relations
Increasing company awareness
Presentation of new products and services
Image improvement of company / brand
Conclusions of sales and contracts
Opening op new markets, discovering market niches
Forging successful partnerships / cooperation partners
Market research via the trade fair (collecting new market / buyer / business info, testing the market)
More goals can be added for sure. Just make sure that you prioritize. Try to make your goals specific and realistic. Clear and measurable goals will also help you to select the right trade fair. Setting tangible goals furthermore contribute to a focused action plan and consistent communication towards colleagues and team members. All people involved know what to achieve. And in the end the goals can be used for measurement of success after the trade fair.
2. Check if you are export ready for the market(s)

Make sure that you are ready for the market(s) and buyer(s). Are you able to comply with the specific mandatory requirements of the preferred buyer. Think about readiness in terms of legal requirements, standards, product & packaging requirements, promotion requirements, sales and delivery. Can you also compete with price?
Besides, you must ensure that all parts of your business are 'export ready'. It requires a long term commitment to become a successful exporter. Check your readiness via the interactive NEPC-checker and see where you stand at this moment!
3. Select the right trade fair
Make sure you choose the most suitable trade fair for your business and your situation. Some important decision criteria for trade fair selection include:
Check and research your best market(s) and the preferred buyers before selecting a fair
Check if a trade fair is a good market entry in the market of your choice
Check the trade fair concept, period and cross-check with other events
Check exhibitor and visitor numbers and profiles and the products
Check costs, type and location of space available
Check international trade show directories to find applicable fairs (e.g. www.auma.de or www.eventseye.com)
Check the assistance that the fair may offer you (via the exhibitor manual)
Check exhibitor catalogues of previous years
4. Make a detailed preparation
Another key for success is a thorough preparation of the trade fair. Make sure you start in time with your preparation. This is key for the eventual success of participating in a trade fair. In order to properly prepare you should:
Make a concept exhibition plan
Set the goals
Calculate a budget
Decide on participation
Establish a project team and create commitment for the goals
Take into account a 12 months preparation period
Prepare a checklist and set deadlines
NEPC supports you to efficiently prepare yourself. Download the trade fair checklist and make sure your trade fair participation becomes a success!
5. Implement proactive visitor marketing
Sending invitations to your potential visitors is among the most effective instruments for visitor marketing. Over 80% of all professional visitors plan their visits to a fair well in advance and arrange important appointments before the fair. You are advised to market your own presence at the fair. Try to draw the attention of potential visitors well in advance. Encourage them to visit your stand. Stand out from the crowd!
Make a long list of potential visitors by checking:
the exhibitor database at the website of the trade fair
relevant international business directories
the member lists of some relevant industry associations in your best market(s)
Consider sending a "Save the Date"-email, as well as attractive written invitations. Try to be creative in your invitations. With an attractive invitation you will differentiate yourself and generate interest. Dare to be different. Additionally, you could also make a personal phone call shortly before the start of the fair.
Last but not least, make sure you use your website and relevant social media channels for promoting your trade fair visit. You can present an appointment form on your website to invite buyers directly making appointments with you at the fair.
6. Optimise your stand behaviour
It is critical to understand the needs of your visitors before you pitch your product and your company. Try to find out the needs and expectations of your visitors at the fair. Start asking open questions: What are you looking for? How can I help you? What do you need?
After exploring the needs and breaking the ice your pitch is based on the customers' needs. This includes specific info regarding:
Your solution to the needs
Your added value
The (unique) benefits: what makes you stand out from the competition
Track record is convincing power
Supporting evidence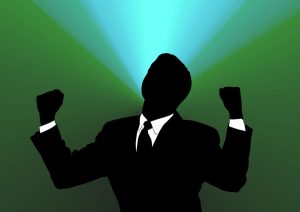 Manage different customers in an effective way. Be very well prepared when talking to invited customers. What do you offer? And for the really interested ones start listening even more carefully. Then, use the tips above and start the sales process! Be careful with giving too much detailed information to your competitors. In the mean time you can spy on them during the trade fair too. And make appointments to get in touch with relevant press.
Key success factors for optimal stand behaviour:
Sell yourself first
Be approachable, honest, polite and hospitable
Don't be too eager, don't lean back either
It's all about total communication!
Understand the business culture of the visitor
7. Effective lead management (contact forms)
Manage your leads effectively. Make use of a quality contact form on the fair. This ensures that you document the needs of your (potential) client and the desired action. And after the fair you can easily select the right follow up. For the contact form we advice: the simpler, the better. NEPC drafted an example contact form that you could use when going to a fair.
8. Assure quality and fast follow-up
Good follow-up means reacting quickly and addressing the actions agreed upon by the visitor. Preferably you try to exceed the expectations of your visitor in terms of speed and the nature of reaction.
Your contact form will help you to make sure that you are able to make a tailor-made follow up based on the needs of your client. Make sure you have time available after the fair for a quality and fast follow up. This includes:
Send thank you letters to important (potential) clients
Make the necessary follow-up phone calls
Fill the orders you took accurately
Invite buyers to purchase from you again
Develop a mailing list and use it for future purposes
Send the info you promised on the fair (samples, brochures, price lists, or any other). This is critical for building your reputation.
9. Monitor and evaluate your trade fair visit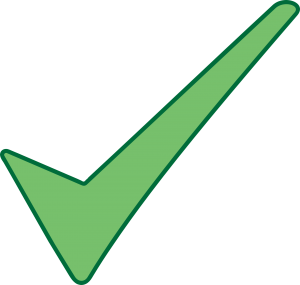 You want to measure the success of your participation, always.The goals you set up-front are your starting point. Document the results of your trade fair participation. This gives you the opportunity to filter information about the success of the fair. De-briefing sessions with the team should be carried out. Document results, good practices, strong points and points for improvements. And then learn from it for next visits!
10. Make use of the trade fair services of NEPC
NEPC offers support for numerous international trade fairs. This support at least consists of:
Provision of stands/booth free of charge (Nigerian pavilion)
Airfreighting of products samples (not more than 100kg)
Provision of interpreters at the pavilion to ease communication
Logistical support
To find out for which fairs NEPC offers support check out event information via the event calendar.